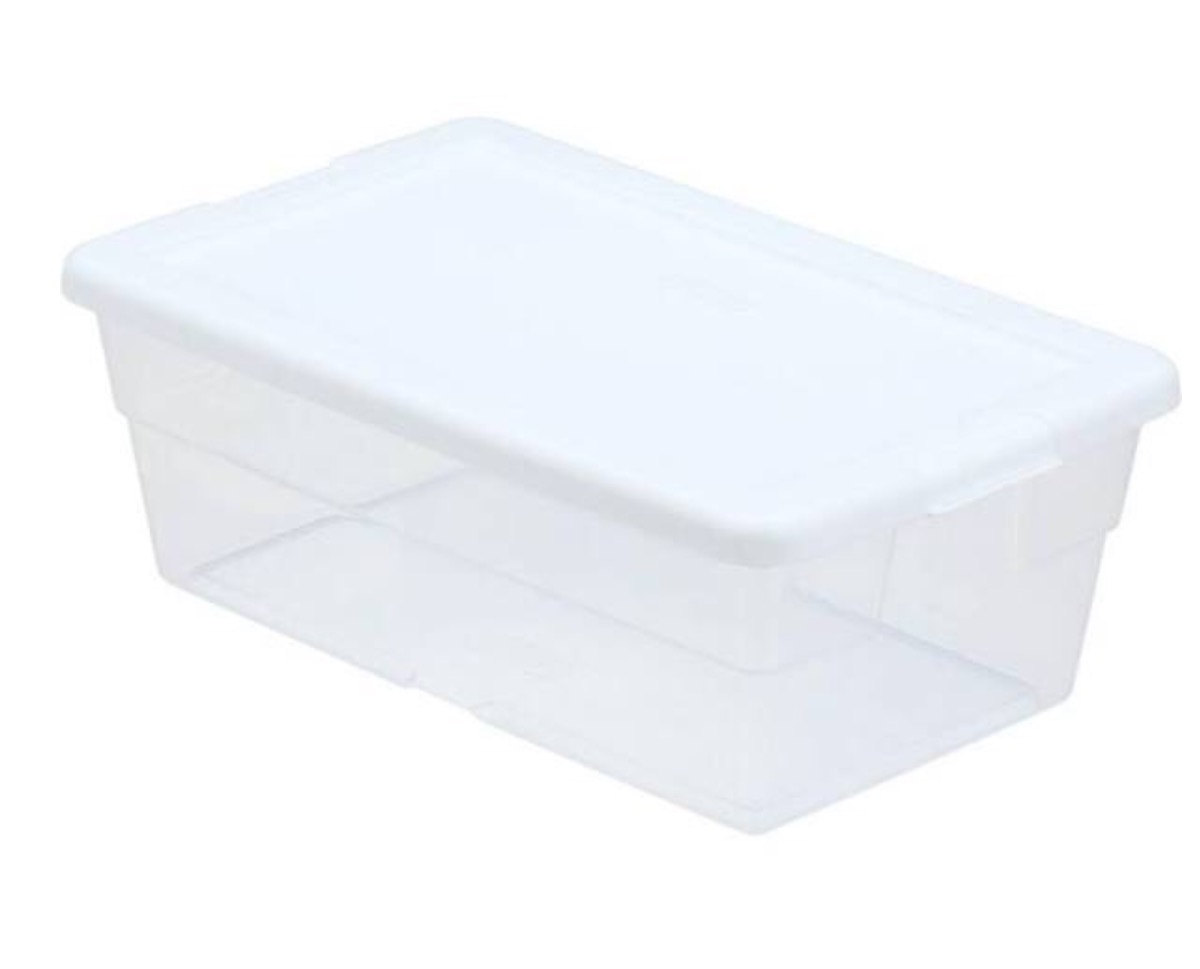 12 Storage Shoe Boxes
Brand new extra fancy clear plastic shoeboxes with white lid!

A bulk package of Sterelite Storage Containers, 6 quart. 13.5" x 8.3" x 4.8". Clear base with white lid. Stacks. Lid snaps to base.

Pretty much exactly what you have been looking for to fulfill every storage need you've ever had. You will be delighted! Grab a full box of 12 for a discount. Two for FREE! Who doesn't need twelve of these babies?!?!

Get your organization on!
sold out