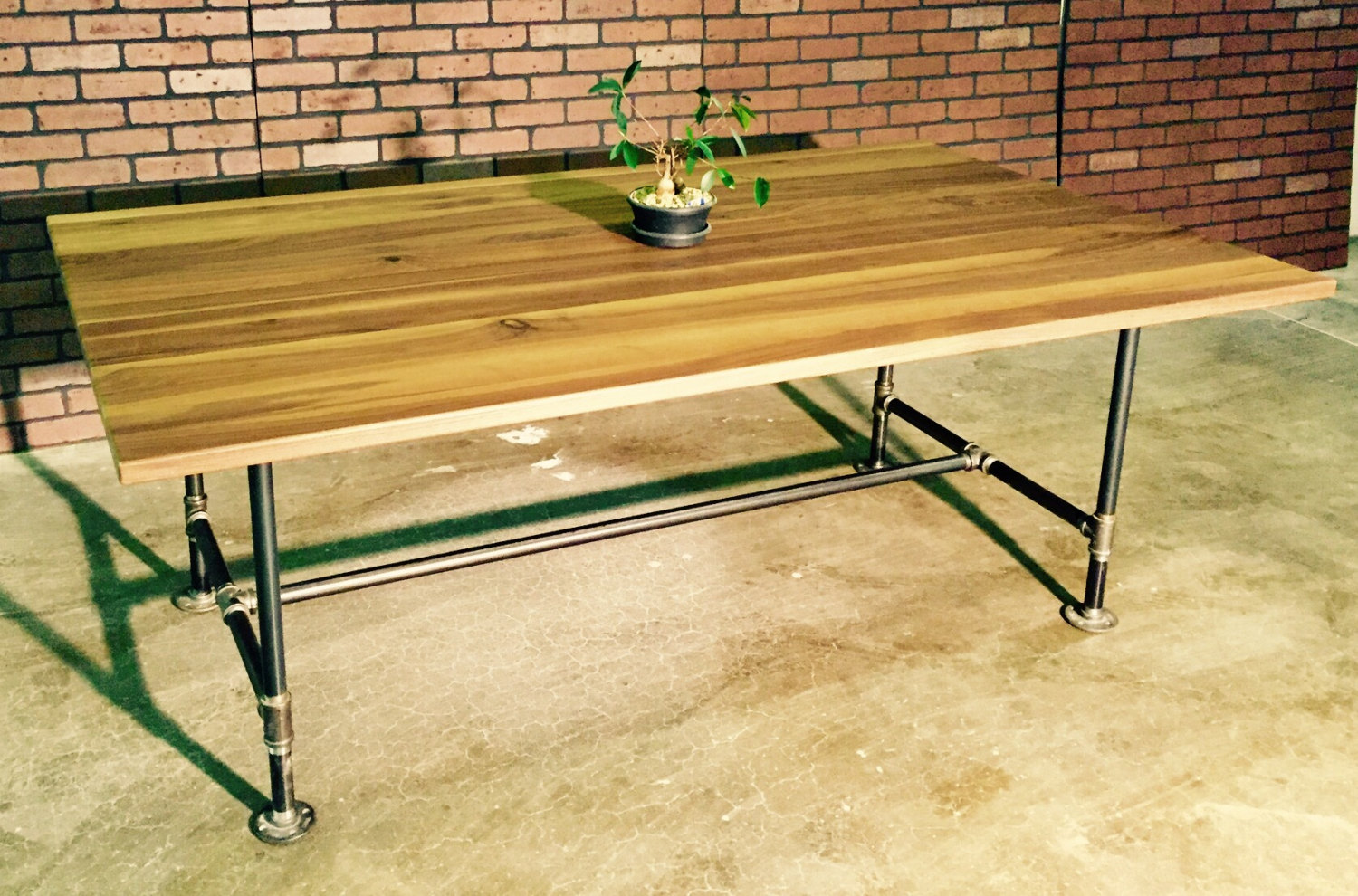 Work with Me Table
Industrial Modern studio table, conference table, dining room table, craft room station, workbench AND desk!
Let's work or eat or play or make or all at once! Just add people, papers, plates, treats, legos, board games, homework, dinner, Lincoln logs, paper, crafts, computers, life and LOVE. Adults & kiddos, belly up!

This gorgeous solid hardwood and steel table will last you through many generations of work and play. It makes a great desk, conference, dining and work table.
Add a removable magical work surface that makes play of all sorts of work!
Choose from lego, magnetic (for poetry and design), felt (great to keep jewelry findings in place while you work!), chalk board, white board, blocking board (to get those knits in line!), palette (washable, finger-paintable painter's surface), canvas (to add texture to your art), leather (for sophistication and desk protection), cork, cutting (for fabric cutters and kitchen knives). Add more if you can't decide!
Fully customizable, contact us if you want a funky finishes, size or shape, otherwise just add some notes at checkout to make it your own!
Feeling adventurous? You can also get it as a DIY leg kit and we will teach you how to procure, design and assemble with your own legs!

Version shown is 78" x 45" x 29" High Complete Kit

Top is 1-1/2" SOLID HARDWOOD

Height Up to you! AND can be changed over time!

Choose:

Walnut (Shown), Maple, Oak, Cherry, White or custom color match.
23" Low Table - fits average kids chair / kneeling or floor sitting adult
26" High Table - fits average kids or adult chair/ standing kiddo
29" Desk Height - (Shown) fits average adult chair
40" Stand Up Desk Height - fits average adult