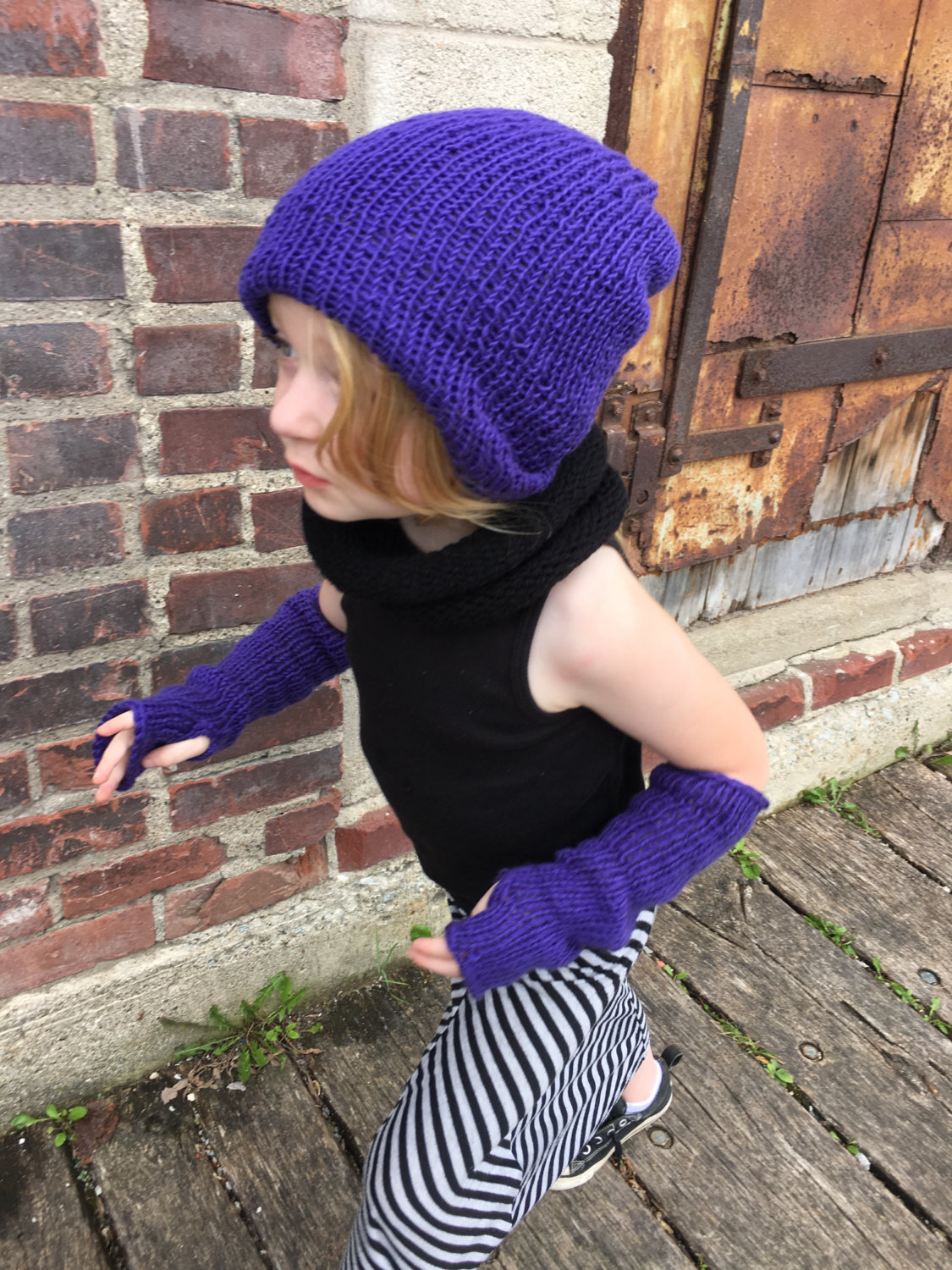 A Custom Hat to Die For
Simple, Classic, Basic, Reversible, Customizable and Essential.
So, I know we just met but you need to know you need this. It's an essential element of your wardrobe for fall, winter and spring. You can totally wear it in the summer too, we don't judge.

This beanie is perfection. Soft. Warm. Stretchy. Reversible. Slouchy. Foldable. Fitted. Available.

Yep! That's right. Love at first sight.
Tweak it, decorate it, wear it!
A few things you should know...

Handmade to order.

Available in MANY sizes, colors, fibers, and flavors (but you probably shouldn't eat it). Choose from those shown or request your own...never be afraid to ask if you have a question or special request. We are magicians and we make stuff happen. Te he.

Head circumference is used to determine sizing. Feel free to share yours in the notes when you order. If you have lots of thick hair, let us know! Dreads? No problem!

Size info...

Itty - Best fits dolls, preemies and others with a head circumference around 12"
Bitty - Best fits newborns, head circumference 12-14"
Weeble - Best fits babies, 0-6 months, head circumference 14-16"
Wobble - Best fits babies, 6-12 months, head circumference 16-18"
Teeter - Best fits toddlers, 12 months-3 years, head circumference 18-20"
Totter - Best fits kiddos, 3-10 years, head circumference 19-20"
Small/Medium - Best fits those with head circumference of 20-22" (AS SHOWN)
Medium/Large - Best fits those with head circumference of 21-23"
Large/X-Large - Best fits those with head circumference of 22-24"+

Unsure about size?

The average adult woman's head is 21-3/4", the average man's is 22-1/2". Wanna know how to measure your noggin? We can help!

Length preference is also important. How slouchy do you want be?

"Shortie" - This is a standard beanie. No rolled brim.
"Slouchy" - This is a slouchy beanie. Fold over brim. (AS SHOWN IN PHOTOS)
"Draggin'" - This is long and loose. Great for lots of thick hair and dreadlocks.

This hat is so versatile that you should take a look at multiple listings to see color and fiber choices, fit on various humans, texture, and additional options like pom poms, fur tops, braids, cables, ribbing, ribbons, single layers, double layers, extra room for dreads, multiple colors and patters, or extra short for a super tight fit.

We get it.

This is the beginning of a beautiful relationship.

Want a pom pom, a fur ball, a tassel? Add one!

Need an extra reason to smile? For a few bucks we will make an extra hat for a person in need of housing in the Minneapolis area. The winters are brutal here. Let's help them together!